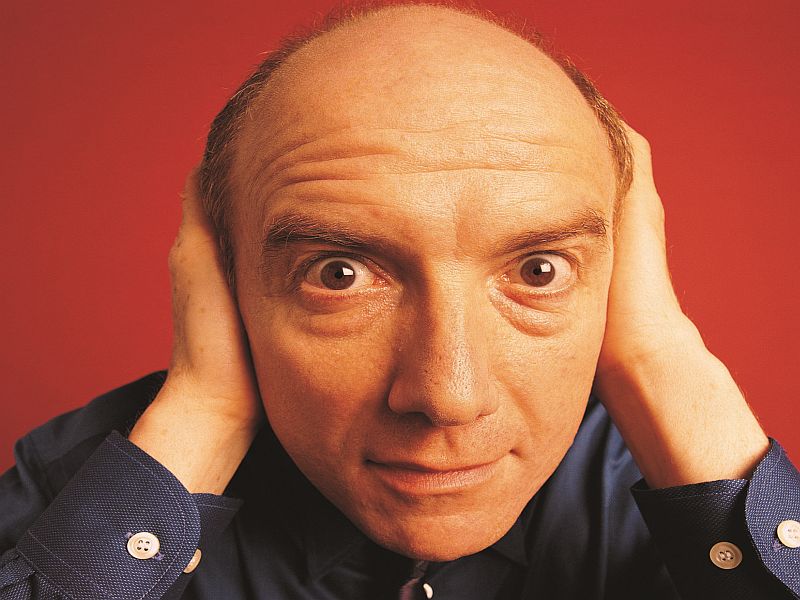 THURSDAY, July 21, 2016 (HealthDay News) — One in 10 Americans has experienced ringing in the ears, a condition called tinnitus, and that is likely the result of prolonged exposure to loud noises, new research suggests.
Of those who were struck by tinnitus, only 36 percent said they had it constantly, however.
Tinnitus is characterized by hearing sounds when there are none. The sounds can be perceived as ringing, buzzing, crickets or hissing. For those who struggle with it on a daily basis, the noise is so bothersome that it interferes with thinking, emotions, hearing, sleep and concentration, the researchers said.
In the study, "durations of occupational and leisure-time noise exposures correlated with rates of tinnitus and, accordingly, there are likely correctable risk factors that can be addressed in the workplace and at home," said lead researcher Dr. Harrison Lin. He is an assistant professor in the department of otolaryngology-head and neck surgery at the University of California, Irvine.
But guidelines for treating tinnitus are rarely followed, and "consequently there is considerable room for improvement in the care provided by health care professionals for patients with chronic, bothersome tinnitus," Lin added.
"Noise exposures at work and at home seem to correlate with the prevalence of chronic tinnitus, and accordingly these noise exposures should be addressed and minimized," he said. But the study did not prove that such exposure caused the condition.
Doctors can also get better at evaluating and treating patients with chronic tinnitus by "recommending audiological evaluations, sound and hearing aid therapies, and psychological interventions," Lin said.
For the study, Lin and his colleagues evaluated data on nearly 76,000 adults who took part in the 2007 National Health Interview Survey.
Using that sample to estimate the prevalence of tinnitus in the entire U.S. population, the researchers estimated that nearly 10 percent of adults suffer from tinnitus.
Among those with tinnitus, 27 percent had symptoms for more than 15 years, and 36 percent had nearly constant symptoms, the researchers found. Fifteen percent had symptoms at least once a day, while over 14 percent had symptoms at least once a week. The rest had symptoms less than weekly.
Tinnitus was most common among those with consistent exposure to loud noises at work and during leisure time.
About 7 percent said tinnitus was a "big or a very big problem," compared with 42 percent who said it was a "small problem."
About 49 percent had discussed tinnitus with a doctor, and about 45 percent discussed medications with a doctor.
Other treatments weren't discussed as often: hearing aids (9 percent), wearable (3 percent) and nonwearable (2 percent) masking devices, and cognitive behavioral therapy (less than 1 percent), the researchers found.
The report was published online July 21 in the journal JAMA Otolaryngology-Head & Neck Surgery.
One expert thinks tinnitus is even more common than this study reports.
"Usually we estimate 10 to 15 percent of adults have tinnitus, some studies show it's as high as 30 percent," said James Henry, a research career scientist at the U.S. National Center for Rehabilitative Auditory Research at the VA Medical Center in Portland, Ore.
In addition to noise, tinnitus can be caused by drugs that can damage hearing, such as chemotherapy and certain antibiotics, said Henry, who is also a spokesman for the American Speech-Language-Hearing Association.
"There is no cure," he said. "There is no proven way to reduce the loudness of tinnitus or eliminate tinnitus." The only recommended treatments for tinnitus are hearing aids or cognitive behavioral therapy. "That's it," he said.
Although many so-called remedies claim to cure tinnitus, there is no evidence that nutritional supplements, vitamins or other medications work, Henry added.
Some people ignore their tinnitus, but about 20 percent of people have severe enough tinnitus to need some help, he said.
"There are ways to learn to live with it," Henry said. "Cognitive behavioral therapy techniques can help you cope with tinnitus."
If you have tinnitus, you should get your hearing tested, because 90 percent of people with tinnitus have hearing loss, he said.
In addition, sound therapy may help. Sound therapy masks the tinnitus by adding sound to your hearing environment, he said.
"A smartphone is an excellent way to provide sound therapy," Henry said, "You can access all different sounds on the internet, you can download music — anything you want to listen to through your earphones. That's a very inexpensive way of providing sound therapy."
More information
For more information on tinnitus, visit the American Speech-Language-Hearing Association.
SOURCES: Harrison Lin, M.D., assistant professor, department of otolaryngology-head and neck surgery, University of California, Irvine; James Henry, Ph.D., research career scientist, U.S. National Center for Rehabilitative Auditory Research, VA Medical Center, Portland, Ore., and spokesman, American Speech-Language-Hearing Association; July 21, 2016, JAMA Otolaryngology-Head & Neck Surgery, online