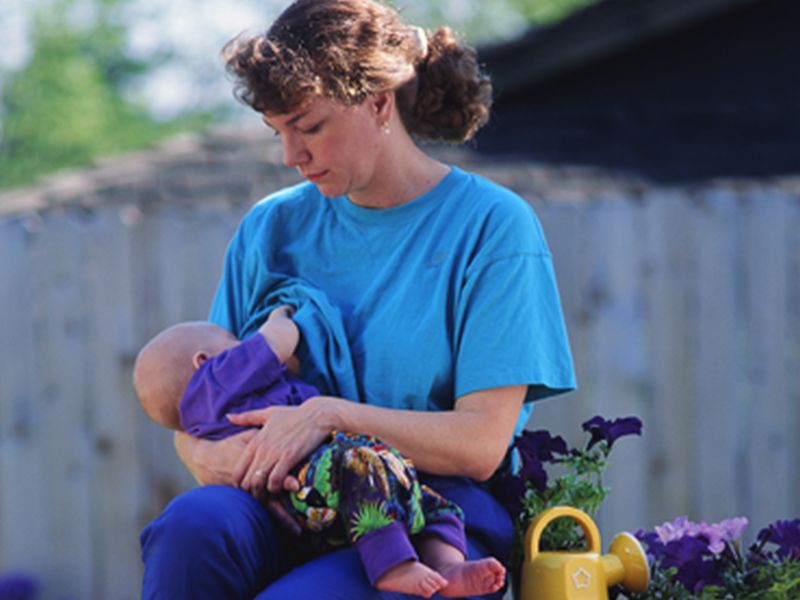 TUESDAY, Aug. 2, 2016 (HealthDay News) — Breast milk gives a boost to premature babies' mental and physical development, a new study finds.
"Our data support current recommendations for using mother's milk to feed preterm babies during their neonatal intensive care unit (NICU) hospitalization," said study author Dr. Mandy Brown Belfort. She is a researcher and pediatrician from Brigham and Women's Hospital.
The study included 180 babies who were born before 30 weeks gestation and followed until age 7.
Babies who were mostly fed breast milk during the first 28 days of life did better in IQ, math, working memory and tests of motor skills at age 7 than those who received less breast milk.
Belfort said hospitals, employers, friends and relatives need to support new mothers during this time when they are under stress and producing milk for their newborns.
"Many mothers of preterm babies have difficulty providing breast milk for their babies, and we need to work hard to ensure that these mothers have the best possible support systems in place to maximize their ability to meet their own feeding goals," Belfort said in a hospital news release.
The findings were published online July 29 in The Journal of Pediatrics.
More information
The March of Dimes has more about premature babies.
— Robert Preidt
SOURCE: Brigham and Women's Hospital, news release, July 29, 2016