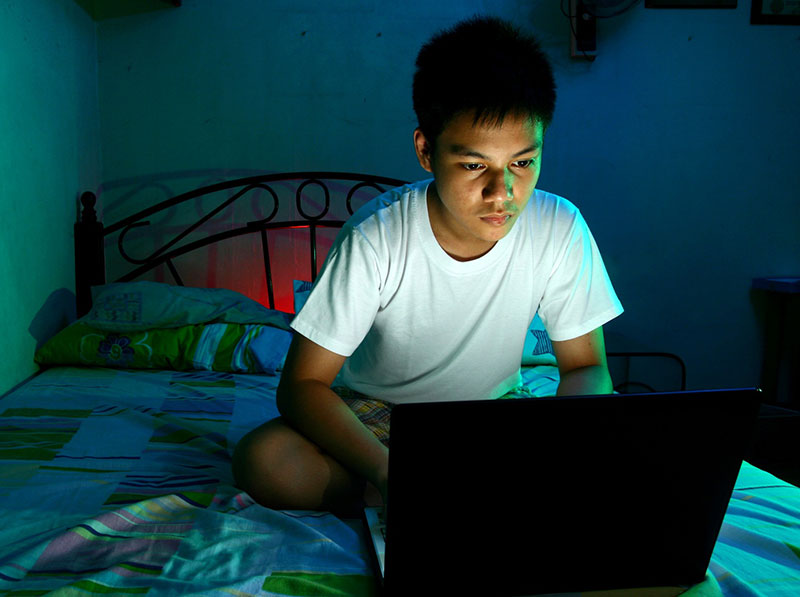 TUESDAY, Aug. 16, 2016 (HealthDay News) — Daytime exposure to bright light may reduce the sleep-disrupting effects of blue light from smartphones and tablet computers, a new study suggests.
Previous research has shown that evening use of devices that emit blue light interferes with sleep.
In the new study, researchers at Uppsala University in Sweden assessed how evening use of a tablet computer affected 14 young people who had been exposed to bright light during the day.
"Our main finding was that following daytime bright light exposure, evening use of a self-luminous tablet for two hours did not affect sleep in young healthy students," study first author Frida Rangtell said in a university news release. She is a doctoral student in neuroscience at Uppsala.
Senior author Christian Benedict, an associate professor of neuroscience, said the results suggest that daytime exposure to bright light through outdoor activities or office lighting may help counter the sleep disruptions caused by blue light near bedtime.
"Even if not examined in our study, it must however be kept in mind that utilizing electronic devices for the sake of checking your work e-mails or social network accounts before snoozing may lead to sleep disturbances as a result of emotional arousal," Benedict added.
The study was published online recently in the journal Sleep Medicine.
More information
The U.S. National Heart, Lung, and Blood Institute offers a guide to healthy sleep.
— Robert Preidt
SOURCE: Uppsala University, news release, Aug. 10, 2016