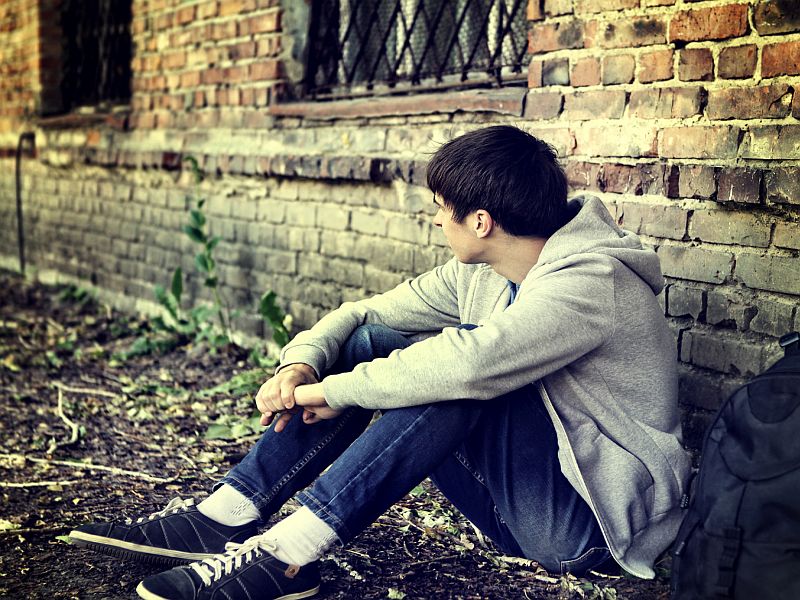 FRIDAY, Aug. 12, 2016 (HealthDay News) — Lesbian, gay, and bisexual high school students are much more likely to be victims of physical and sexual violence and bullying, and more needs to be done to protect them, a new U.S. government study says.
"These tragic disparities call for accelerated action by public health and education agencies, communities, and families to protect the lives of lesbian, gay and bisexual youth," said Dr. Jonathan Mermin. He is director of the National Center for HIV/AIDS, Viral Hepatitis, STD, and TB Prevention at the U.S. Centers for Disease Control and Prevention.
Getting a better assessment of the extent of the problem, "is critical to protect the health and well-being of more than one million lesbian, gay and bisexual high school students," he added in an agency news release.
The CDC report found that lesbian and gay students were much more likely than heterosexual students to report: being raped, 18 percent versus 5 percent; sexual dating violence, 23 percent versus 9 percent; being bullied at school, 34 percent versus 19 percent; and being bullied online, 28 percent versus 14 percent.
These students were also at higher risk for suicide, depression, addiction and poor school performance, the report found.
Among lesbian, gay and bisexual students: more than 40 percent have seriously considered suicide, and 29 percent said they attempted suicide during the past 12 months; 60 percent said they felt so sad or hopeless they stopped doing some of their usual activities; more than 10 percent said they missed school during the past 30 days because they were concerned for their safety.
In addition, these students were also up to five times more likely than other students to use illegal drugs, according to the report.
The national survey data used in the report do not "tell us why we see these disparities, but other research points to issues that may put youth at risk for sexual and physical abuse and other types of violence. These include social isolation, lack of parental or caregiver support, or not being perceived as being masculine or feminine enough," said Dr. Deb Houry, director of CDC's National Center for Injury Prevention and Control.
"Tragically, when young people face multiple types of violence or other adverse events in childhood, especially in the absence of support from family, peers and communities, the consequences can be life-threatening," Houry noted.
Mermin stressed that "connectedness — or social bonds — to peers, teachers, schools, or community organizations is key to protecting the health of these adolescents."
"Students will succeed if they know they matter, and feel safe and supported socially, emotionally and physically. Solutions may not be simple, but we can take action to build support for lesbian, gay and bisexual youth at multiple levels," he explained in the news release.
The report was published Aug. 12 in the CDC's Morbidity and Mortality Weekly Report.
More information
The U.S. Centers for Disease Control and Prevention has more on LGBT health.
— Robert Preidt
SOURCE: U.S. Centers for Disease Control and Prevention, news release, Aug. 11, 2016