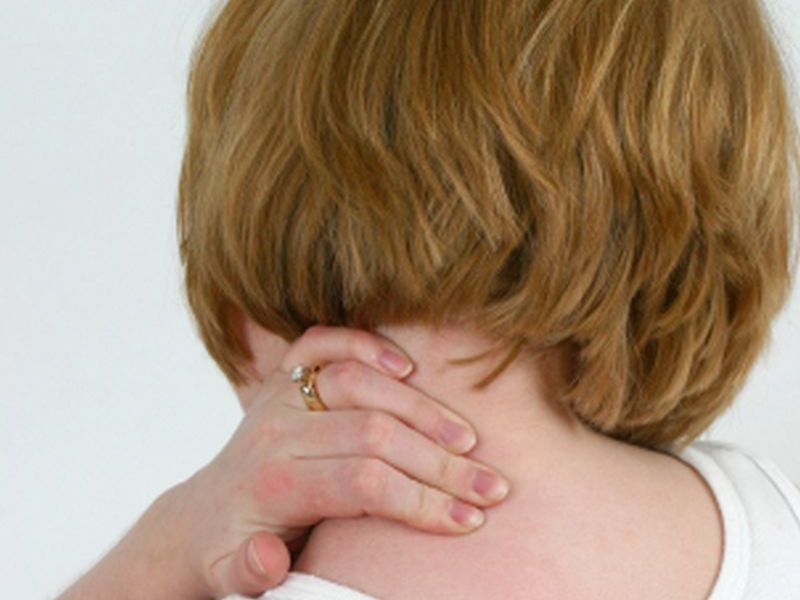 FRIDAY, July 29, 2016 (HealthDay News) — More people are surviving cancer, but many are left with persistent pain after treatment. New guidelines from the American Society of Clinical Oncology (ASCO) recommend that doctors routinely screen for such pain.
The guidelines also advise doctors to consider the use of non-traditional treatments for pain. These include hypnosis, meditation and medical marijuana where it's legal.
ASCO also cautioned doctors to assess patients' risk for overuse of opioid painkillers.
"Many oncologists and primary care physicians are not trained to recognize or treat long-term pain associated with cancer," guideline panel co-chair Judith Paice said in an ASCO news release.
"This guideline will help clinicians identify pain early and develop comprehensive treatment plans, using a broad range of approaches," she said.
Advances in cancer diagnosis and treatment have led to a record 14 million cancer survivors in the United States. But, about 40 percent of survivors have persistent pain as a result of treatment, ASCO says.
The guidelines suggest that doctors should ask about pain every time they see a cancer survivor. Doctors are also encouraged to manage any late effects of cancer treatment.
The guidelines note that there are non-drug treatments for pain. These may include physical rehabilitation, acupuncture, massage, hypnosis and meditation. Also non-opioid painkillers — such as acetaminophen or non-steroidal anti-inflammatory drugs (NSAIDs) like aspirin — can ease pain. Certain types of antidepressants and anticonvulsants may be prescribed to relieve chronic pain and/or improve physical function, ASCO said.
In states where allowed, doctors can prescribe medical marijuana. But they should first consider the potential benefits and risks of such treatment, ASCO noted.
In certain cases, doctors may prescribe opioids to patients who don't respond to more conservative pain management. But, doctors should take recommended precautions to minimize the risk of abuse, addiction or harmful side effects, the guidelines advise.
"Of great importance is the attention to appropriate assessment, not only of the individual's pain, but also of their potential for over-reliance on opioids," Paice said in the news release.
"This guideline outlines precautions that help ensure cancer survivors with persistent pain use opioids safely and effectively, while limiting access to those who are struggling with addiction," she said.
The new guideline was published online July 25 in the Journal of Clinical Oncology.
More information
The U.S. Centers for Disease Control and Prevention has more on cancer survivorship.
— Robert Preidt
SOURCE: American Society of Clinical Oncology, news release, July 25, 2016