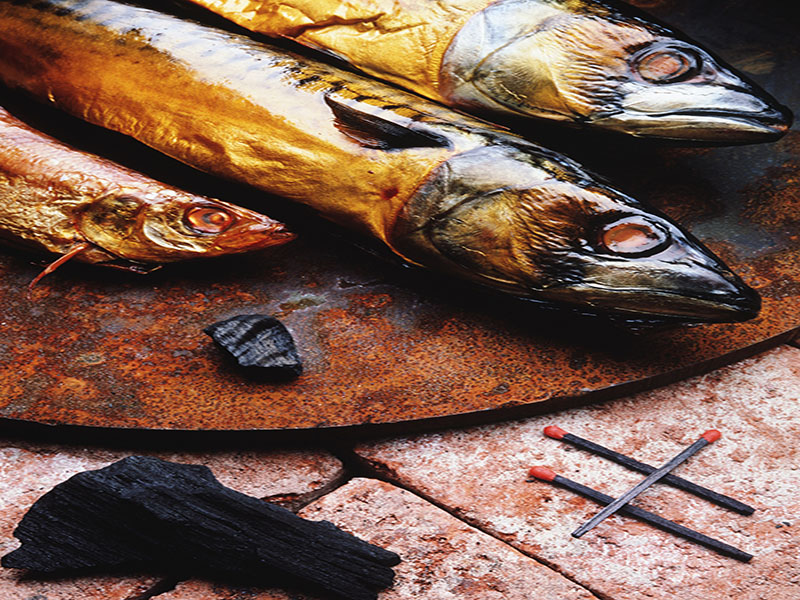 THURSDAY, July 21, 2016 (HealthDay News) — Colon cancer patients who take in higher amounts of omega-3 fatty acids, mainly from oily fish, may have better odds of survival, a new study finds.
The study of almost 1,700 American adults with colon cancer was observational, meaning that it can't prove cause-and-effect. But it did seem to find a benefit from the healthy nutrient.
One colon cancer expert who reviewed the new findings wasn't surprised.
"We have long suspected the health benefits of omega-3 fatty acid supplementation," said Dr. Jules Garbus, a colorectal surgeon at Winthrop-University Hospital in Mineola, N.Y. "This study begins to show a correlation between 'healthy living' and reducing death from colorectal cancer."
In the study, a team led by Dr. Andrew Chan, of Massachusetts General Hospital in Boston, tracked data on 1,659 people diagnosed with colon cancer. During an average follow-up of about 10 years, 561 of the patients died, the researchers reported.
Colon cancer was the cause of death in 169 cases, while other major causes of death included heart disease (153 cases) and other types of cancer (113 cases), the findings showed.
However, patients who consumed at least 0.3 grams of omega-3 fatty acids from oily fish per day after their colon cancer diagnosis were 41 percent less likely to die of the disease than those who consumed less than 0.1 gram per day, Chan's team said.
The reduced risk was associated with omega-3 from both food and fish oil supplements, but few of the patients used supplements, the researchers noted.
The link between marine omega-3 and lower risk of death from colon cancer was particularly strong for patients who were taller, relatively thin, and did not take aspirin regularly, according to the report.
The study also found that boosting intake of omega-3 by at least 0.15 grams per day after a colon cancer diagnosis was associated with a 70 percent lower risk of dying from the disease, while a reduction in daily intake was associated with a 10 percent higher risk of death from the disease.
The risk of death from all causes was also 13 percent lower in those who increased their intake of omega-3, but 21 percent higher among those who decreased their intake, the researchers said.
One other colon cancer expert stressed that more data is needed to confirm these results.
Dr. Arun Swaminath explained that the study's data on omega-3 intake came from "food frequency questionnaires," and these types of studies "have significant weaknesses to the point that some have questioned whether they should be abandoned altogether." Swaminath directs the inflammatory bowel disease program at Lenox Hill Hospital in New York City.
Similar studies into fish oil and heart health initially spurred enthusiasm about the nutrient until subsequent, more rigorous research "punctured the idea that fish oil was good medicine for heart patients," he said.
"It's not clear if [Chan's study] falls into the same trap as previous studies that found similar associations, but didn't stand up to rigorous scrutiny," Swaminath said.
However, "if this association does turn out to be true, then it will be great for patients," he said. "And I see little downside [other than out-of-pocket costs] to adopting this strategy."
The study was published online July 19 in the journal Gut.
More information
The U.S. National Center for Complementary and Integrative Health has more on omega-3 fatty acids.
— Robert Preidt
SOURCES: Jules Garbus, M.D., colorectal surgeon, Winthrop-University Hospital in Mineola, N.Y.; Arun Swaminath, M.D., director, inflammatory bowel disease program, Lenox Hill Hospital, New York City; Gut, news release, July 19, 2016