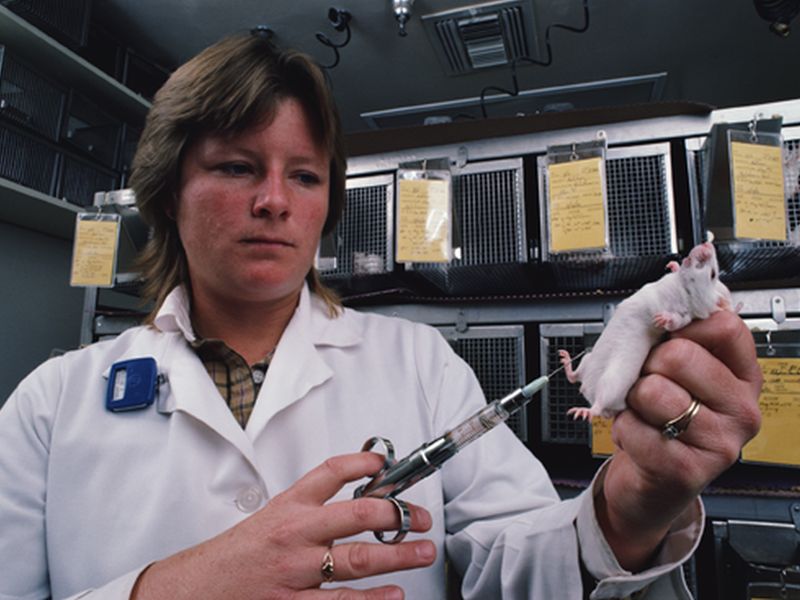 THURSDAY, July 14, 2016 (HealthDay News) — Scientists say they've mapped the biological and chemical signals needed to make bone, heart muscle and 10 other cells types from human stem cells within a matter of days.
The researchers from Stanford University School of Medicine say the ability to quickly coax human embryonic (pluripotent) stem cells to generate such cell types as skeletal muscle, bone and blood vessels would be a major advance in regenerative medicine. Pluripotent means the cells can develop into any type of cell in the body.
The researchers said the findings could potentially enable scientists to repair heart tissue after a heart attack, make cartilage to repair painful joints or produce bone to help people recover from accidents or other trauma.
"Regenerative medicine relies on the ability to turn pluripotent human stem cells into specialized tissue stem cells that can engraft and function in patients," said study co-senior author Dr. Irving Weissman. He directs Stanford's Institute for Stem Cell Biology and Regenerative Medicine, and its Ludwig Cancer Center.
"It took us years to be able to isolate blood-forming and brain-forming stem cells. Here we used our knowledge of the developmental biology of many other animal models to provide the positive and negative signaling factors to guide the developmental choices of these tissue and organ stem cells. Within five to nine days we can generate virtually all the pure cell populations that we need," he said in a university news release.
Embryonic stem cells can become any type of cell by responding to cues within the developing embryo. These cues direct the cells to become specific cell types.
For the study, the researchers experimented with different combinations of known signaling molecules to prompt the stem cells to become more specialized precursor, or progenitor, cells.
"We learned during this process that it is equally important to understand how unwanted cell types develop and find a way to block that process while encouraging the developmental path we do want," said co-lead author Kyle Loh. Loh is a graduate student at Stanford's medical school.
After carefully guiding the stem cells' choices, the scientists said they were able to generate bone cell precursors that formed human bone within mice, according to the study published July 14 in Cell. They also produced beating heart muscle cells along with 10 other specific cell types.
"Previously, making these cell types took weeks to months, primarily because it wasn't possible to accurately control cell fate," Loh said. "As a result, researchers would end up with a hodgepodge of cell types."
At each stage of development, the researchers examined the activity of genes within single cells. This allowed them to identify brief, previously unknown patterns that occur as cells become increasingly specialized. They said the process reflects what happens in other animals.
The study authors said their findings could shed new light on how and when birth defects arise.
"Next, we'd like to show that these different human progenitor cells can regenerate their respective tissues and perhaps even ameliorate disease in animal models," Loh said.
More information
The U.S. National Institutes of Health provides more on stem cells.
— Mary Elizabeth Dallas
SOURCE: Stanford University School of Medicine, news release, July 14, 2016