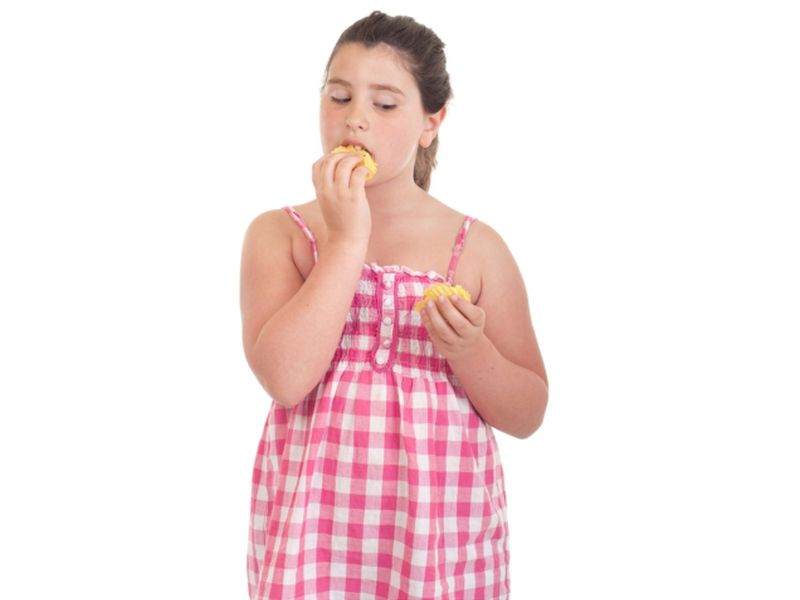 TUESDAY, July 19, 2016 (HealthDay News) — More American teens have diabetes or prediabetes than previously thought, and many don't know they have the blood-sugar disease, a new study finds.
Nearly 1 percent of more than 2,600 teens studied had diabetes — with almost one in three cases undiagnosed, researchers found. Also, almost 20 percent of the group had prediabetes — higher than normal blood sugar levels but not high enough to be classified as diabetes.
"These findings are important because diabetes in youth is associated with early onset of risk factors and complications," said lead researcher Andy Menke of Social & Scientific Systems in Silver Spring, Md.
One prior study estimated the prevalence of diabetes in teens at about 0.34 percent, but the current study shows it's double that — 0.8 percent.
The researchers couldn't distinguish between teens who had type 1 or type 2 diabetes. However, previous research among children and teens with diabetes found that 87 percent had type 1 diabetes, previously called juvenile diabetes, the researchers said.
While type 1 diabetes, an autoimmune disease, isn't preventable, type 2 is usually related to lifestyle factors. Type 2 is generally seen in adults, but experts say it's risen among younger people as obesity rates have soared.
"It is alarming to see such a high incidence of [childhood] diabetes when it should be close to zero," said Dr. Joel Zonszein, director of the Clinical Diabetes Center at Montefiore Medical Center in New York City.
"The very high prevalence of prediabetes, diabetes and especially undiagnosed diabetes in adolescents is worrisome," he said.
The majority of those with prediabetes will develop diabetes if nothing is done to change their lifestyle, Zonszein said.
Blacks and Hispanics were more likely than whites to have prediabetes or not know they had diabetes, the study found.
"There are effective treatments, but those treatments are not useful to people who have not been diagnosed," Menke said.
Untreated, diabetes can lead to heart disease, circulatory problems, vision loss and amputation of feet and legs.
In general, people with undiagnosed diabetes tend to have type 2 diabetes. "Symptoms will depend on diabetes type and may be subtle," Menke said, adding they may mimic signs of other conditions.
Classic symptoms include increased urination, increased thirst, weight loss (due to dehydration), and perhaps increased hunger and blurry vision, he said.
"Previous studies have found that both type 1 and type 2 diabetes are increasing among adolescents," Menke said.
Because type 2 is considered lifestyle-related, Menke called for better education on reducing risk factors for type 2 and improved screening for adolescents at high risk.
According to the U.S. National Institute of Diabetes and Digestive and Kidney Diseases, being overweight or obese is the main cause of type 2 diabetes. People at high risk can prevent or delay its onset by losing 5 percent to 7 percent of their weight, the agency says.
The agency recommends at least 30 minutes of moderate-intensity physical activity five days a week, and reducing daily calorie consumption.
Parents can help by keeping kids and teens active and preparing healthy meals that are low in fat, sugar and salt. Limiting portion sizes is also key. Parents should also ask their doctor if their kids are at a healthy weight or if they are at risk for diabetes, the agency says.
For the study, Menke and his colleagues used data from the 2005-2014 National Health and Nutrition Examination Survey on 2,606 adolescents ages 12 to 19, who were randomly selected for fasting blood sugar tests.
Of 62 teens with diabetes, 29 percent didn't know it. Prevalence of prediabetes was 18 percent, and more common in boys.
Among the diabetic teens, nearly 5 percent of whites had not been diagnosed versus 50 percent of blacks and 40 percent of Hispanics.
"It is disturbing that we continue to see study after study, showing a high incidence and prevalence of prediabetes and diabetes in younger and younger populations, and how poorly it is diagnosed and treated," Zonszein said. "I see this study and others as a call to arms.
"If we were able to screen, prevent and treat HIV/AIDS, we can or should certainly be able to do it in diabetes, a much more common and costly disease," he said.
The report was published July 19 in the Journal of the American Medical Association.
More information
For more on type 2 diabetes, visit the American Diabetes Association.
SOURCES: Andy Menke, Ph.D., Social & Scientific Systems, Silver Spring, Md.; Joel Zonszein, M.D., director, Clinical Diabetes Center, Montefiore Medical Center, New York City; July 19, 2016, Journal of the American Medical Association